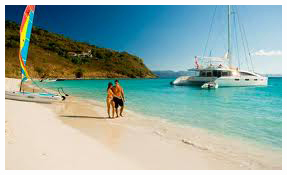 We are extremely proud of offering services that go above and beyond the typical chartering companies. Not only that, but we have a huge fleet of boats that will meet all your needs, all located at major harbors, so you can always find one close by. And, because we know that when you're on vacation, planning is the last thing you want to do, we offer all-inclusive services. Now, you can rent your boat, sit back, relax, and let us take care of everything.

Our amazing fleet consists of:
Yachts (Sports, Luxury, Mega, and Party)
Catamarans
Speedboats
Fishing Boats
Sailboats

Because of our large fleet, we're able to offer services that other charter companies cannot. No matter what the size or style of your event, we'll be there for you.
If you have questions or requests, please let contact us to speak with a representative. We can't wait to hear from you!


Catamaran Rentals Cabo