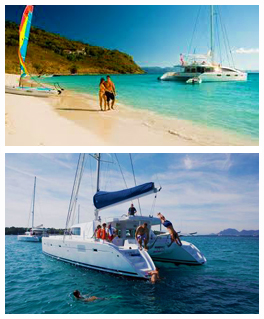 You're on vacation. You shouldn't have to worry about a single thing, especially when you're enjoying the sun and water of Los Cabos. That's why we offer our extensive all-inclusive services cover everything our guests could ever need, from food and drinks to entertainment. And our high-quality service is exactly why our staff, from captains to servers, are the best here and will make you feel right at home on your charter.
We are famous for our amazing captains. We hire locally, so you can be assured that you're being piloted by someone who knows the waters of Los Cabos like the backs of their hands. They'll take you to the best fishing holes, the best swimming areas, and the most romantic, secluded areas ever. Just let them know your wishes, and they'll take you there.

Don't be afraid to ask us about any of your requests. We've heard it all! And we're more than happy to work with you to design your perfect day on the water. Our extensive line of boats allows us to carter to every want and need. All you have to do is ask!
If you're interested in learning our rates for one of your specific events, contact us and we'll be happy to work out the perfect charter for you. All your needs will be handled quickly and with great care.


Phone: (305) 515-4735
Email: info@CatamaranCabo.com
Private Catamaran Cabo